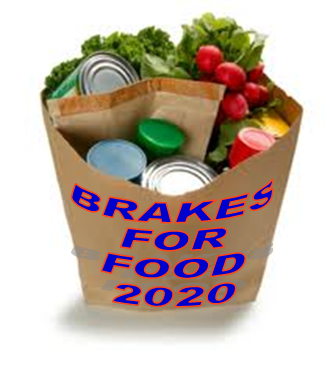 Signal Garage's 12th Food Drive Is More Important Than Ever!
In this challenging year for so many, all of us at Signal Garage Auto Care want to help our neighbors in a big way.
We're collecting food for The Neighborhood House in St Paul and Neighbors in South St Paul where there is urgent need at this unprecedented time. AND just like past years; you bring in a full bag of groceries and we'll provide FREE BRAKES — really! …Do good and get free brakes!
All of our team members are committed and proud to help make an important difference in our community, and we are confident that together, we'll get through COVID.
Just like our drive to keep you safe on the roads, we have implemented procedures to ensure the good health of our customers and staff too.
When you arrive, the grocery drop-off and the service at any of our three shops will be following the Minnesota Health Department COVID guidelines.
This year Signal's ambitious goal is 10 Tons of food and $3000 in school supplies!!!
Anyone who would like to help participate in the challenge is encouraged to bring a bag of nonperishable food, school supplies or cash donations to Signal Garage Auto Care at:
84 E. Moreland Ave. West St. Paul (651)33-3830
2050 Grand Ave. St. Paul (651) 333-3831
1592 Marshall Ave. St Paul (651) 333-3832
Please be sure to make an appointment!